Low Price Dental Scaling and Polishing in Dubai by Specialist Dentist (Periodontist)
Cleaning and Polishing = AED 200
Stain Removal and Polishing = AED 250
Only by Appointment Booking 055-1544040
Dental cleaning or oral prophylaxis is the procedure where a dental professional will remove the plaque, stains and dental calculus around your teeth. It is usually done by a dentist or a dental hygienist.  Our team speaks English, Tagalog (Filipino) and Russian. We use high quality Italian equipment for gentle and comfortable teeth cleaning experience. The procedure is done by gum specialist doctor (Periodontist) with more than 20 years of experience.
If you are searching for comfortable and affordable low cost teeth cleaning procedure in Dubai with highly experienced dentists in a high end premium dental clinic near Al Rigga or Port Saeed Deira, your search ends now! At Orthodontix Dental Clinic, near Deira City Centre, our dentists are committed to maintaining your gum health and ensuring the longevity of your teeth.  Regular professional cleaning will prevent bad mouth odours (halitosis), gum disease, tooth decay and prevent too much tartar from building up.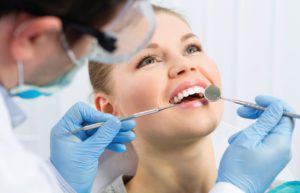 Teeth Cleaning is a painless and quick procedure done by expert dentists to ensure your gum and bone health. This in turn will help in keeping your teeth & periodontium healthy and you can enjoy your favorite foods! It is difficult for the tooth brush to reach all the corners of the mouth to clean the teeth efficiently. These areas of the teeth will attract plaque which will slowly calcify and turn into calculus. These stubborn calculus deposits are impossible to clean with regular brushing and will need the professional help of a dentist to remove them. Plaque and calculus will have lot of bacteria, which can cause gum problems and bone loss around the teeth!
It is a well known fact that professional dental cleaning is needed at least once in 6 months for maintaining the gum health around your teeth, as well as to prevent halitosis or unpleasant smell  from your mouth. Orthodontic patients with fixed appliances need more frequent cleaning and can be done once in 3 months until the braces are removed.  Diabetic patients require more frequent check ups and oral prophylaxis appointments as they are more prone for periodontal gum disease and bone loss. Your dentist might prescribe you some mouth rinse for a few days or weeks to treat the gum inflammation or "Gingivitis" after the routine dental scaling has been completed. This ensures that your gums return back to their healthy condition and ensure that all the bad bacteria has been eliminated from the gum pockets.
What is Plaque and why is it bad for your teeth and gum health?
Plaque or dental biofilm is a sticky film which forms on the surface of your teeth. This soft biofilm is formed due to the interaction of the saliva, food and fluids in your mouth. Bacteria slowly starts to colonize them and slowly start to build around your gum line on the teeth. These bacteria feed on the left over sugars from your food and can produce acids, which can cause teeth decay or dental cavities. These plaque can slowly calcify over a period of time and can become hard deposits known as dental calculus. These can cause periodontal disease and bone loss which can weaken your gums, leading to problems like gum recession and tooth loss. It is advisable to avoid hard tooth brushes and use medium tooth brushes instead with gentle pressure while cleaning your teeth. Use small circular movements while brushing to dislodge the plaque and make sure that your teeth is completely free of plaque at the end of your brushing routine. Disclosing solutions are available to highlight the plaque on your teeth and can be used if it is difficult for you to visualize the plaque on your teeth.
No matter how well we brush or floss, there will still be parts of the mouth where will not be able to clean by ourselves, and need professional help. At Orthodontix Dental Clinic, we focus on quality low cost dental care & an ultrasonic scaler is used to dislodge the tartar in a painless way and a gentle mist of water washes away the pieces. The teeth is then polished with polishing paste to smooth them. Extrinsic stains on the teeth like coffee and tobacco stains will also be removed during the oral prophylaxis procedure.
How long does it take for a teeth cleaning procedure at the Dental Clinic?
The average length of a teeth cleaning is anywhere between 30 minutes and one hour. The amount of plaque and stains on your teeth will also determine the length of time you will spend on the dental chair. The entire teeth cleaning procedure will be comfortable and painless, done by highly experienced dentists at a cheap price. As the teeth cleaning cost is affordable, you can go for regular teeth cleaning visits every 6 months once, the stains and calculus on your teeth will be minimal and the process will be more easier & will take less time.
Book an appointment with our dentists at Orthodontix Dental Clinic for your teeth cleaning and you can leave with cleaner teeth and fresher breath! You can smile with more confidence.