ORTHODONTIX DENTAL CLINIC
The Specialty Center For Invisible Braces In Dubai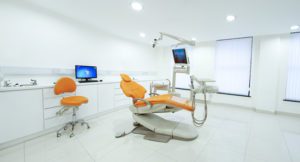 BEST ORTHODONTIC BRACES TREATMENT IN DUBAI
Are you looking for an orthodontist to align your crooked teeth & improve your smile? Straighten your teeth the invisible way! Do your orthodontic treatment in style & comfort with the invisible braces specialist in the UAE!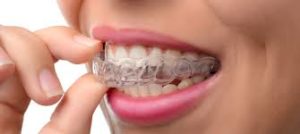 TOP INVISIBLE BRACES SPECIALIST IN DUBAI
Dr. Nazeer Ahmed Meeran is an internationally recognized specialist orthodontist with 15 years experience. He has been the  invisible braces treatment provider for television stars & celebrities. He is a highly reputed top ranking Specialist  orthodontist treating patients world wide. He has been officially recognized as an advanced level invisalign platinum provider by INVISALIGN in Dubai and is an expert in handling complicated malocclusion with invisalign.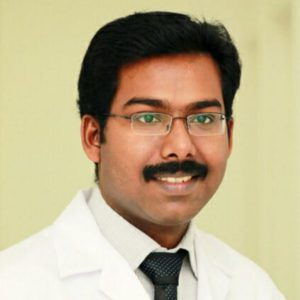 Dr. Nazeer has expertise in all kinds of latest and advanced invisible braces treatment including Invisalign, Clear Aligners & Eon aligners. He is well respected among his peers and is a top knowledge contributor in his field of orthodontics.
His field of interest is mainly Cosmetic Smile correction and has special interest in "Hollywood Smile" and Smile designing. He has publications in several high impact international journals including the top rated WORLD JOURNAL of ORTHODONTICS.
Invisible braces or Invisalign is the latest revolution in orthodontics. Celebrities, movie stars and leading sportsmen endorse the product world wide.  Amazingly superior in style & comfort compared to the regular fixed braces! Orthodontic treatment can correct your crowded teeth and give you the beautiful smile you crave for! It is a totally painless and effective way of improving the smile & correcting your crooked teeth.
Adults who do not prefer the "metallic smile" of the conventional braces can choose invisalign for aligning crooked teeth. They are known as invisible braces for the simple fact that they are not easily noticeable. Enjoy the beautiful smile without the hassles of fixed orthodontic appliances!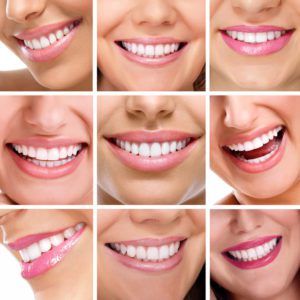 ARE ALL INVISIBLE BRACES THE SAME?
The answer is No! Just like Rolls Royce, BMW, Mercedes Benz and Audi, INVISALIGN is a class of its own. Millions of dollars have been invested in improving & fine tuning the product and it is the best tested & proven invisible braces till date. More than 6 million patients have already been successfully treated in the USA, UK, Germany, UAE, France, Canada, Switzerland, Australia and South America.
There are different brands of contact lenses for your eyes and you will definitely NOT choose the cheapest! You would want something comfortable, time tested and proven. Why should it be any different when you choose your invisible braces? The best products are always expensive, but definitely worth the price!
An experienced Invisalign Platinum Provider Specialist Orthodontist can give you the best smile which you crave for! Dr. Nazeer delivers the smile & treatment result, which truly exceeds patient expectations every single time!
Invisalign is simply the best and unbeatable in terms of class, comfort, predictable treatment result and is the first choice of celebrities and orthodontists alike!
Forget the hassles of visiting your Orthodontist every month for your braces adjustment!
With invisalign clear aligners, you don't have to visit the dental clinic monthly for your orthodontic review appointments! With no hassles of wire change or elastic replacement every month, you will not feel the strain of monthly visits for your orthodontic treatment, when you do invisalign. You can get all your aligners right at one time and the review visits are spaced over longer intervals, of even up to 6 months! This is an advantage for high profile clients and celebrity patients, who have a tight schedule, with very less time to spare in their busy life.
Schedule an appointment with us at Orthodontix Dental Clinic, near Deira City Centre, to know more about the clear aligner treatment in Dubai
Invisalign is transparent clear aligner which is not easily noticeable can can be easily removed while eating. It is the number one choice for popular celebrities, actors and actress in the cine field, who don't want the world to know they have braces!
The material is really soft compared to other cheap aligners in the market and is 100% predictable!
100% guaranteed treatment results!
No hassles of having to meet your orthodontist every month! The appointment frequency is minimal compared to fixed braces.
No pain like the regular fixed appliance.
50% faster treatment & excellent clinical result!
No need for emergency appointments as the risk of broken brackets is zero!
Simply remove your aligners while eating. Enjoy all your favorite foods without the fear of appliance breakage!
No protruding arch wires poking on your cheeks, so it gives excellent comfort.
No metal wires to trap food, so easy to keep your teeth clean.
You can enjoy your social life without being bothered about your appearance. It will be your best kept secret. Just party in style!
INVISALIGN ALIGNERS KEEP ALIGNING YOUR TEETH AND NOBODY WILL EVEN NOTICE YOUR "INVISIBLE BRACES"!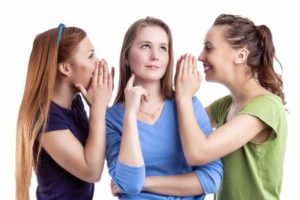 KEEP YOUR ORTHODONTIC TREATMENT A SECRET!
Nobody will ever know you have braces, when you choose invisalign invisible braces for aligning your teeth. Get ready to flaunt the amazing smile you always wanted!
However, don't keep us as a secret and share the good news with your family & friends!
What is the duration of invisalign treatment in Dubai?
Invisalign treatment is up to 50% faster than the regular braces. So you get quicker results compared to other braces. The usual treatment duration with the invisalign invisible braces is around 6-14 months. Severe malocclusion might need more time for alignment.
The exact treatment duration depends on the total number of aligners required for your orthodontic treatment. Schedule an appointment with your orthodontist dentist to know if you are a suitable candidate for invisalign treatment!
What is the cost of Invisalign in Dubai?
The usual cost of invisalign clear aligners in the UAE ranges between AED 14,000 to AED 20,000/-  It mainly depends on the existing problem and the level of treatment difficulty. Minor problems require less number of aligners and the treatment fee is comparatively cheaper. The cost actually depends on the number of aligners required for the treatment.
Complicated malocclusion might take more time and the treatment cost might increase proportionately. The treatment fee for complicated malocclusion is  around AED 25,000 or more.
So what are you waiting for? Do your orthodontic treatment in style and get the celebrity smile you truly deserve!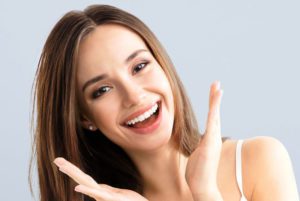 Schedule An Appointment With Dr. Nazeer!
CONTACT US:
Orthodontix Dental Clinic 
Al Shoala Building (Green House Building)
A – 301, Port Saeed, Deira
Near Deira City Center
Dubai
Phone: 04 250 2444