Braces Treatment in Deira
Searching for the best orthodontist in Deira, Dubai? Cheapest and best braces treatment in Dubai? Your search ends now! Located next to City Centre Deira adjacent to the metro, Orthodontix Dental Clinic is easily accessible for orthodontic patients.
Our Specialist Orthodontist, Dr. Nazeer is dedicated to providing the latest orthodontic treatment in a friendly and comfortable environment with the state of art technology and equipment. He is experienced in metal braces, ceramic braces, Damon braces and Invisalign clear aligners. We offer orthodontic treatment at a highly affordable cost, which can be paid in easy monthly installments.
Our orthodontist is one of the best and trusted experienced Invisalign provider globally. We use only the most advanced European & American technology to give our patients the highest level of orthodontic care in par with INTERNATIONAL standards! We maintain the highest standards of sterilization protocol at Orthodontix Dental Clinic.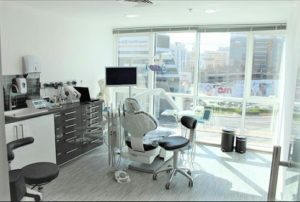 The testimonials from our satisfied patients is the proof for the excellent standards of orthodontic care delivered consistently by us over a decade. We have a fixed and transparent pricing for all our orthodontic treatments and our fees reflects the exceptional quality, care and treatment result you get.
Your smile is really precious and is one of the first thing which people notice about you. We understand that and ensure that you will get the best possible smile not only at the end of the treatment but even during the entire treatment!
TMJ Function And Orthodontics
Good orthodontic treatment is important for functional occlusion. It is always best to get your orthodontic treatment done with an orthodontist who is an expert in functional occlusion and TMJ, as a badly done orthodontic treatment can ruin your occlusion and damage your TMJ in the long run. Sometimes, a badly done orthodontic treatment is impossible to be corrected at a later stage.
TMJ health is important for ensuring good dental health and quality of life. A balanced and functional occlusion plays an important role in maintaining temporo-mandibular joint (TMJ) health. Improper occlusion has scientifically been scientifically proven to cause temporo-mandibular joint pain and clicking while opening and closing your mouth. Some patients find it extremely disturbing and impacting their every day life. TMJ dysfunction can also cause facial muscle tenderness, jaw pain, neck pain and head ache.
As an Award Winning Specialist Orthodontist in Dubai, Dr. Nazeer is dedicated to creating beautiful and healthy smiles. He is also an expert and Specialist in TMJ function. He ensures that his patients get the best orthodontic treatment as well as perfectly straight teeth and a healthy bite.
At Orthodontix Dental Clinic, Dubai, we embrace the latest new technology and combines it with years of experience to ensure that you get that amazing smile you can feel proud of!
Forget the hassles of visiting your Orthodontist every month for your braces adjustment!
With invisalign clear aligners, you don't have to visit the dental clinic monthly for your orthodontic review appointments! With no hassles of wire change or elastic replacement every few weeks, you will not feel the strain of monthly visits for your orthodontic treatment, when you do invisalign. Your treatment with Invisalign is 2x faster than conventional braces. You can get all your aligners right at one time and the review visits are spaced over longer intervals, of even up to 6 months! This is an advantage for professionals and celebrities, who have a tight schedule, with very less time to spare in their busy life.
Schedule an appointment with us to know more about the clear aligner treatment in Dubai.
Click Here to book an appointment at OrthodontiX Dental Clinic.