Porcelain Veneers Dubai
Searching for the best aesthetic dentist for "Hollywood Smile" in Deira, Dubai? Your search ends here!
Cosmetic Dentistry focuses on improving the dental aesthetics including changing the teeth color, teeth shape and overall smile appearance. Smile Designing with the best quality porcelain or ceramic can do an amazing transformation of your present smile. Hollywood Smile, Nano veneers, Ultra thin Veneers, Smile Makeover and top quality E Max Veneers are available at Orthodontix Dental Clinic, to improve the cosmetic appearance of your Smile. Veneers must be customized to according to the patient's existing smile line, tooth color, their personality and facial shape in order to enhance the smile while maintaining their unique character and Smile arc.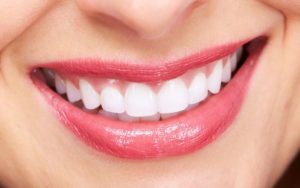 Do you know that it it NOT necessary to do veneers for all your teeth? A single tooth veneer can also be done in certain situations like improving the shape of a chipped or partially fractured tooth crown. You can do veneers for only the front four or six teeth, if your remaining teeth and rest of the smile are in good shape. You can do veneers for only the upper arch and avoid doing the lower arch if your lower front teeth exposure while talking and smiling is not significant.
People looking around for Smile make-over with Veneers, always want their teeth to look natural and white. The enamel over your teeth are either yellow-white or gray-white by nature, but everyone wants the "perfect" bright white. So, the trick is making your smile white without making their teeth appear dense and opaque. We have the expertise to design your smile to make it look natural and pleasing to the eye.
Individual smile customization will give the best result when you go for total smile makeover. It creates a natural looking radiant smile, suitable for your face which is aesthetic and durable. These individual smile customized premium veneers are the most expensive Hollywood smile  in Dubai and the average price can range between AED 2500 to AED 5000 per tooth. While fabricating the customized veneers, the dentists at Orthodontix Dental Clinic hand-make the initial teeth which are then sent to the Ceramist to copy. At Orthodontix Dental Clinic, we offer these highly customized expensive luxury veneers, at a highly affordable cost of AED 1000 per tooth!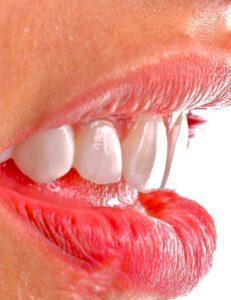 Our cosmetic dentists, will analyze your smile and discuss your goals and expectations of  your new smile. What do you want your smile to look like? What don't you like about your smile that you want changed? Our dentists will discuss with you all the possible options then will show you many examples of people who changed their lives by changing their smiles. Together, you will determine the "style" of your new smile.
Once you commit to your veneer plan and figure out how many you need, more molds, X-rays, and photographs are taken. Then, you come back the next day for prep. After you get your temporary partial or full veneers fitted, you wear them for three to five days. This way you can see how your new "smile" looks on you. Then, after a week or so, you come back and discuss any changes you want to make. Once you and your dentist agree on what you want, more molds are taken, which are they sent to a ceramist for duplication. When the porcelain veneers are ready, they're fit to your teeth once more to make sure they're a perfect match.
A Dazzling Smile can give you amazing confidence and project an image of a celebrity. It will also give you high self esteem. How often have you looked at the Hollywood stars and envied their beautiful smile?
Now, this smile can be yours!
Aesthetic dentistry requires excellent clinical skills from your dentist and needs the latest techniques and technology to transform the smile of an individual to a dazzling beautiful harmonious smile, bursting with energy and radiating enthusiasm.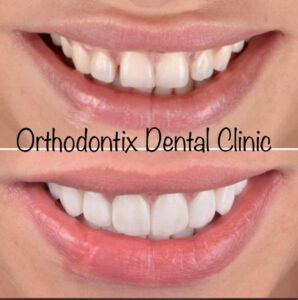 Do you know how veneers are fixed to your teeth? Bonding cement is a substance that microscopically creates bridges from your real tooth to the porcelain so that it adheres to your tooth and becomes one. Think of it as the glue for a press-on nail — only you can't get this one off once it's on. After the bonding cement is in place and the veneer is on your tooth, the bonding cement is cured with a tiny UV light to secure everything in place. This procedure takes about an hour for 10 teeth.
At Orthodontix Dental Clinic, Dubai, we pride ourselves in being a team comprising of specialist dentists who are highly skilled in their area of specialty. Our Dentists use microscopic glasses during the entire veneer preparation and cementation procedure to ensure the best fit and aesthetic results.
We are located near Deira City Centre and plenty of free parking is available. We take pride to have our own Dental Lab with the most advanced technology for customization of veneers and digital smile designing. We follow strict protocols and quality control, to ensure that every single veneer which is prepared at our laboratory is simply the best and lasts for a long time. Our team of dentists and  technicians work together very efficiently on the patient's smile, producing the perfect result.
We evaluate your Smile and plan to perfect the design of your smile even before we start to work on your teeth. Our Cosmetic Dentists  have advanced training in the art of Smile Designing from Germany and is committed to give you the best possible smile make over. We use the best quality materials to give the best results while re designing your smile!
What is the Cost of Hollywood Smile and Veneers in Dubai?
The cost of Veneers depends on the material you are going to choose to get your "Hollywood Smile" as well as the experience of your cosmetic dentist. It can range widely from AED 600 per tooth to AED 2000 per tooth. Cheaper ceramics cost less compared to high Quality ceramics. Mono tone color shades cost less compared to the highly natural Multi tone Color Veneers, which are made by Layering Technique. With layering technique, you get the most naturally appearing teeth, which can give an amazing Smile with good radiance and brilliance in natural as well as artificial lighting!
The treatment fee can vary depending on the number of teeth you are going to place the veneers on. Most dentists will prefer to do ten units in the upper arch and 10 units in the lower arch, if they have a wide smile. Some patients will get good results even with 8 units each in the upper & lower arches, if their smile is not really wide. Composite veneers can cost significantly less and the fee will usually range between AED 400 to 800 per tooth. However, composite veneers do not have long life and tend to discolor faster.
Good ceramic or porcelain Veneers, on the other hand, have good aesthetics and long life with good color retention for quite a long time. The high end E Max Veneers are the most expensive and can range between AED 1800 to AED 2500 for one tooth for individual smile customization! E Max Veneers give the most natural result with excellent aesthetic outcome. They also have good strength and long life compared to normal ceramic veneers. You can decide to choose the shape and color shade you desire for your new smile design in Dubai and our Dentists will help you make the right decision.
How to Choose the Right Dentist in Dubai for Hollywood Smile?
It's no secret that we all want whiter teeth, but with an abundance of discounted deals and different products on the market all promising a beautiful smile, it can be hard to tell which dentist or dental clinic to go for.
Having a successful Hollywood smile treatment  in Dubai, depends on choosing the right cosmetic dentist who is an expert in cosmetic dental procedures. A good cosmetic dentist should be an experienced doctor working with a reputable dental clinic and having certification in aesthetic dentistry.
Many dental clinics in Dubai offer free consultation for Veneers. During your initial consultation, you must ask the following questions to your cosmetic dentist.
Ensure that the dental clinic you choose has good reviews from previous patients
The dentist should have a good aesthetic sense. Tell the doctor your expectations and make sure that you both understand the treatment goals and expectations.
Hollywood Smile is a highly technique sensitive procedure and you have to live with the treatment outcome for life! So choose wisely.
Do your home work and research before deciding the cosmetic dentist in Dubai for your veneers.
Do you have to brush veneers?
Absolutely! To keep your veneers looking amazing for the longest possible amount of time, you have to go to the dentist at least twice a year for cleanings and be consistent about brushing and flossing. Veneers are an investment that you have to take care of. If you don't, you'll need to replace them sooner than the standard 15 to 20 years.
E MAX Veneers Offer In Dubai
Searching for the best veneer deals and promotions in Dubai? Contact us for all your Cosmetic Dental treatment at affordable cost in Dubai. We offer the E Max Veneers with Layering Technique, at an affordable price of AED 600 per tooth for limited time. At Orthodontix Dental Clinic Dubai, you can get all your Cosmetic Dental problems treated by specialists. Schedule an appointment for a free consultation for "Hollywood Smile" or veneers in Dubai.