Good Orthodontist In Dubai? 
ORTHODONTIX DENTAL CLINIC.
Do you know how to Choose the right orthodontist for your orthodontic treatment?
Do your research before deciding your orthodontist! An orthodontist is a specialist dentist who has expertise in moving your teeth to the right position, in a safe manner. Before entrusting someone with your dental health and the appearance of your smile, you have the right to know more about that dentist!  Ask your family and friends for their recommendation of a good orthodontist in Dubai. You may also ask your family dentist for a referral to a good orthodontist in your locality. Do your home work properly before you finalize your specialist orthodontist! We offer you some guidelines here to help you find the best orthodontist and dental clinic  for your braces treatment.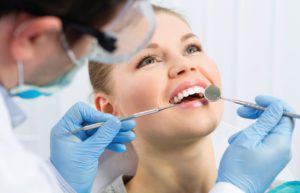 Here are some expert tips to guide you make the right choice!
1. Always ask Your Orthodontist for his Experience and Qualification:
An experienced orthodontist has the skills to plan and execute your braces treatment to perfection and help you get a great smile! There are many top orthodontists in dental clinics in the UAE. Orthodontics and dento facial orthopedics is a branch of dentistry, which deals with the diagnosis, prevention and correction of malpositioned teeth and jaws. The average duration of orthodontic treatment ranges between 12-18 months.
Orthodontic treatment always requires the clinical skill and expertise of a Specialist Orthodontist. Ensure that they have a Bachelor of Dentistry followed by a Master in Orthodontics and be a Member of Professional Orthodontic Society or body.  Remember that a dentist is NOT an Orthodontist until he does an an additional 3 years of specialization in the specialty of Orthodontics & dento-facial Orthopedics!
An experienced orthodontist will have better skills than an inexperienced one and be able to fix your bite in a more efficient way. Aligning your teeth is NOT the only Goal of your orthodontic treatment. Establishing good functional occlusion is also important  to prevent unwanted TMJ problems at a later stage! Dr. Nazeer is a highly experienced orthodontist in Dubai, with expertise in treatment of complicated malocclusions with metal braces and special interest in the latest and advanced invisible braces.
2. Ask For Recommendation and Testimonials:
You will have plenty of friends and relatives in the UAE, who might have done orthodontic treatment either for themselves or their kids before. Ask them for recommendation regarding orthodontist in your area and you can get some good advise. This is one of the good strategy to find your best orthodontist in Dubai! They will give you first hand information about the doctor as well as the clinic staff. This is the best strategy to find out how good is your orthodontist really is, as you will be able to get information from people whom you really trust!
3. Consult your Orthodontist and ask Questions about the possible treatment options:
Schedule an appointment with your orthodontist and get all your doubts cleared, before you decide to start your treatment. Your orthodontist is going to be your treatment provider for at least 14-18 months. Find out if you are really comfortable with communicating with your orthodontist. Request them to show a few photos of their finished orthodontic cases to get an idea about the skills of your dentist. Find out if they have any publications in high quality International scientific journals under their name. The orthodontist at Orthodontix Dental Clinic, Dubai is unique to have a publication of one of the complicated treatment cases in the highly reputed WORLD JOURNAL Of ORTHODONTICS. He also has high quality case reports published in the Journal of Clinical Orthodontics, which is world recognized among the global orthodontists.  Ask your orthodontist for all the possible treatment plans available for your malocclusion problem. Make sure if the clinic environment and staff make you feel relaxed & comfortable.
4. Ask for Second Opinion:
There are plenty of good orthodontists in the UAE. However, it is not necessary to start your orthodontic treatment with the first doctor you meet. Second opinion is always necessary in most of the complicated malocclusions and do your home work before jumping into your treatment.
Don't hesitate to meet several orthodontists and asking them for a second opinion, especially if any of them advised you to remove some teeth for your treatment. Each orthodontist will have a different treatment plan and it does not hurt to get opinion from several doctors.
Second opinion is always important if one of the orthodontist whom you consulted advised you to extract some of your good teeth! Today, you have options of doing your orthodontic treatment without removing any teeth, for most of the malocclusion!
5. Don't select an Orthodontist just because his clinic is near your house:
Choosing an orthodontist who is near your house might initially seem to be a good decision. You don't have to waste money and time on your travel. However, don't let that be the only criteria for you to finalize your treatment provider.
The credential of the doctor is equally important. Don't forget that your visit to your orthodontist is going to be only once or twice every month!  If you are able to find an orthodontist who is a little far from home but with better credentials and testimonials, it is wise to choose him. Always  remember that your final treatment outcome depends entirely on the expertise and treatment planning & clinical skill of your orthodontist!
6. Take advantage of the free orthodontic consultation:
Some of the orthodontists in Dubai will offer a free orthodontic consultation. This will help you to check out & diagnose your problem and will give you different treatment options along with the treatment cost. This is a great tool for you as a patient because you can use it as a type of "interview."
Observe how the doctor treats you and your child, and pay attention to how his staff treats patients as well. Check out the clinic ambiance, cleanliness,  as well as the sterilization facilities and find out if you are comfortable with the place.  You can evaluate the various options and make a better decision at this point. Your treatment is going to last for 12-18 months and you need to find the right orthodontist and dental clinic in Dubai.
7. Think about the braces price or the treatment fee:
In most cases, even if you have orthodontist insurance, this usually covers only a fraction of the total treatment fee. Ask doctors about the treatment costs for the entire treatment and request them to give a break up of the various fee involved. It is always better to ask the total fee for the complete orthodontic package including the retainers and compare prices across the different practices.
Cheaper treatment options will NOT be the best in most cases. Low quality braces will give compromised results in most cases and all the doctors agree on this.  The best orthodontic appliances and the best Orthodontists in Dubai are NOT expensive! You jut need to search. Remember that you are going to pay for the QUALITY, EXPERIENCE & GUARANTEED TREATMENT RESULTS when you decide to get your teeth straightened. If you compromise any one of the above, you are taking a huge risk!
You do your smile correction only once. Invest your time and money in the right doctor and the right braces. After all, it is your smile that you are going to spend on! Some orthodontists will offer you a staggered payment plan which can be more flexible than bank loans. You will find it easy to make your payment in monthly installments. Make the decision that is most reasonable for your finances.
8. If the dental clinic runs paid google ads then stay away, unless you want to pay for those ads!
It is not a secret that paid advertisements for dental clinics are expensive and more often than not, you will actually end up paying for those advertisements, when you do your dental treatment. You cannot expect them to give  you a genuine discount, as someone has to pay for those pricey and exorbitant ads!  It is reasonable for a new startup to advertise about themselves, to make the people aware of their existence.
However, you cannot say the same thing when dental clinics, which claim themselves as the number one provider of dentistry, do the same. If they are really the number one, then they do not need the advertisements. Have you ever seen an advertisement for a Rolls Royce? If you are the best in your field, then your work will speak for itself.
You really don't have to worry about the competition. If people trust you and you deliver premium and high quality treatment results every single time at an affordable cost, then your name will spread word of mouth.
9. Ask your doctor about the advantages & drawbacks of the different Treatment Options:
Do you know that all orthodontic problems might have 2 or 3 different  treatment plans? Be wise and ask your Orthodontist for the advantages and drawbacks of each treatment option. Question your orthodontist in Dubai, as to why he feels that the treatment plan which he suggests is the best for your case and ask him about the estimated treatment duration.
Make sure that the treatment plan what your doctor suggests will give you the outcome which you are expecting out of the orthodontic treatment. When extractions are suggested for orthodontic purpose, it is always wise to get a second opinion from another orthodontist.
With invisible braces treatment, you have the option of finding out in advance how your "final smile" will look like even before you start wearing your Invisalign invisible braces!
10. Listen to your heart & trust your intuition:
How did you feel the first time you were seeing your orthodontist for a consultation? Did he take his time to explain everything in detail? Did the clinic and the staff nurse make you feel at ease, or did you feel that the doctor was in a hurry? Was their reception staff polite and helpful?
Were the facilities clean or did they appear to be neglected? Even if you can't articulate the reasons for it, listen to any hesitations you may have felt when visiting a doctor. In Dubai, there are several high quality orthodontists you can choose from. If you feel 100% confident about the clinic and the doctor, then they are the right orthodontist for you!
Click here to schedule an appointment for free orthodontic consultation with our Orthodontists at Orthodontix Dental Clinic.