Affordable Indian Dentists in Dubai
Searching for  a good dental clinic with the best Indian dentists in Dubai? Look no further! At ORTHODONTIX DENTAL CLINIC, near Deira City Center Dubai, we offer dental care service by highly experienced dentists at affordable cost. If you are looking for Indian dentist or Indian dental clinic in Deira Dubai to do high quality dental treatment in a premium high end dental clinic, relaxed environment at very cheap and affordable price, Orthodontix Dental Clinic is the perfect place to get your dental treatments done.
We do all kinds of dental treatment including crowns & bridges, Root Canal Treatment, teeth fillings, teeth whitening, dental extractions, wisdom tooth removal, dental implant crowns, zirconia crowns, E Max Veneers, teeth cleaning & polishing, braces and Invisalign treatment at reasonable prices at Orthodontix Dental Clinic.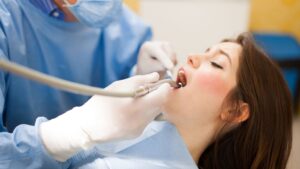 Dr. Fazal is a highly proficient Specialist Dentist, with more than 20 years of experience in India and U.A.E. He graduated from the Tamil Nadu Govt. Dental College, India, which is recognized as one of the top dental college world wide. He is fluent in English, Hindi and Tamil. He has an expert dental surgeon and has a passion for painless dentistry. He takes pride in being a gentle dentist and tries his best to keep his patients comfortable when they are in the treatment chair. Dr. Fazal is highly skilled in all general dental procedures, including cosmetic dentistry. He is an expert in painless wisdom tooth removal at an affordable cost.
Dr. Fazal keeps himself updated with the latest dental technologies and procedures by attending dental conferences & workshops, which helps him to offer the best quality treatment for all his patients.
Click here to schedule an appointment for free consultation!